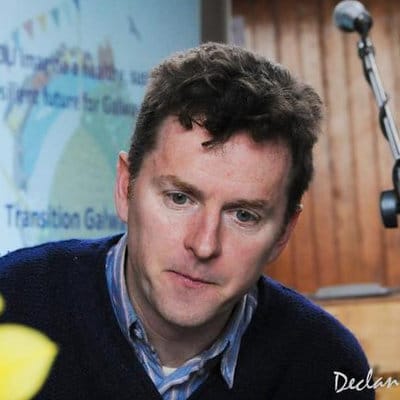 Kieran Cunnane
Kieran has worked for the last 2 decades as a Technology and Energy Consultant.
Industrial Test Engineering and Automation: Data Acquisition and Control of electronic, mechanical and electromechanical components and final product system test. Designed and adaptation of communication protocols, measurement and control of current, voltage, power, flow, pressure and pneumatic switching. Communication used RS232, Ethernet and Radio. Most of Kieran's work has been in software design and system validation.
Community: Most recent consultancy work produced a detailed heating system payback analysis energy consultancy for a local housing association. He provided advice workshops for several community groups and the local University. Galway Energy Co-op is also a member of SEAI's Sustainable Energy Community Network and the SEC hopes to soon get approval to proceed with their Energy Master Plan for Galway.
Domestic Energy: Worked for several years as a Domestic BER Assessor including detailed payback analysis and advice package for households in retrofit, heating and electricity solutions. Also performed diagnostic air tightness testing.
Industrial Energy: Energy Analysis for Dairy Sector including refrigeration, compressed air, stream traps and electricity. Also designed a methodology and air infiltration test fixture for testing the air tightness an attic door steal with associated conclusions report.
Twinning: Kieran is a very active participant in the Germany/Ireland energy town twinning project team where Galway is currently twinned with Pfaffenhofen, Bavaria.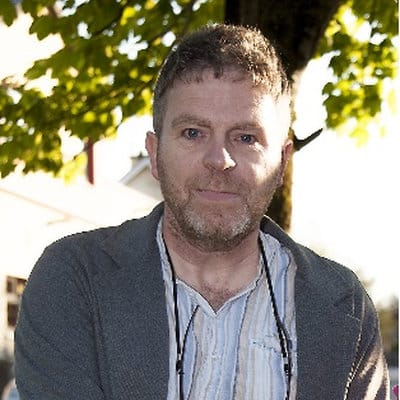 Vincent Carragher
Vincent has worked as an energy engineer as an academic (teaching and researching) and as a facilitator of behaviour, practice and culture change.
SMEs: Recruiting, engaging, auditing sustainability training for SMEs. Recruiting, engaging, SMEs for building energy efficiency while with Mobilise Energy Awareness. Recruiting and engaging SMEs for energy efficiency retrofit and energy monitoring SERVE. Recruiting, engaging SMEs for driving efficiency program, training and certification Clean Drive.
Local Authority Housing Energy Efficiency Improvements. Recruiting and engaging SMEs for energy efficiency retrofit and energy monitoring. In field monitoring of energy efficiency. Mapping actual behavioural change.
Energy Management and Renewable Energy: Monitoring energy use and demand side management in the lab and in the field with Centre for Sustainable Technologies, University of Ulster. Included Renewable Energy monitoring in the field and lab.
Community Sustainability Research: Energy Neighbourhoods I & II: Energy efficiency monitoring and mapping of behaviour change for a European project increasing and exploring the energy saving in EU 25 countries. Community Ecological Footprinting. Driving Sustainability in communities in Ireland and other countries.
SEAI SEC Technical Advisor and Mentor for the SEC Program. Technological, practice and behavioural solutions. Dingle Peninsula Project – technical support to communities and SMEs. Smart grid, technological and behavioural solutions.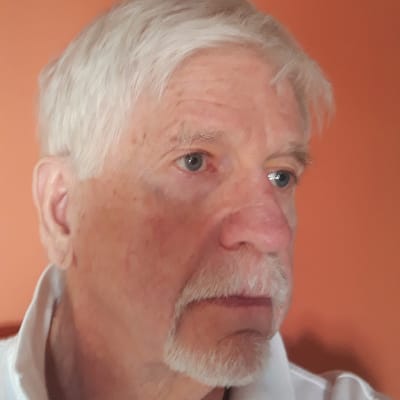 Phil James
Business: Phil has worked in financial management roles for 3 multi-nationals in USA, Germany, and Ireland. His CEO roles include management training & consultancy, language teaching & translation, community development, and charitable foundation. In EU Project Management roles, Phil participated in 12 EU funded international projects from the Directorate General in Education and the EU Social Fund and managed 4 of these.
Hydro: Phil Founded the Galway Waterways Foundation with a strong focus on Hydro Power. He Co-hosted the first mini-hydroelectric conference in Galway together with NUIG.
Hydrogen: Phil organised and hosted a hydrogen energy conference with NUIG, SSE, GEC, ECI, Valencia Island Coop, and government representative. The team formed is currently working on a Hydrogen Power Policy for the West Coast of Ireland.
Twinning: Phil is a very active participant in the Germany/Ireland energy town twinning project team where Galway is currently twinned with Pfaffenhofen, Bavaria.
Gary Brennan
Gary is an Energy Engineering Post-Graduate. He has worked in:
Research: Most recent work involved investigating feasibility of turbine renovation and future monitoring activities.
Hydro: Site exploration & feasibility studies for hydro-kinetic/Solar island grid installations in the Amazon Basin. Involved the design and tendering of hydro-kinetic turbine installation & maintenance platform and R&D of site exploration equipment for hydro-kinetic turbine installation feasibility. Installation & maintenance assistance of dual hydro-kinetic/solar powered 220v AC island grid system.
Leadership: Chairperson of NUIG Energy Society. Hosting of renewable energy debates and education events. This included the planning and organisation of the first NUIG national energy debate.
Additional research: Included an Investigation in the use of eutectic materials in the offsetting of energy loss in refrigerated transport systems.
Community outreach: involved the Energy auditing of mixed use Brothers of Charity building, design and cost benefit analysis of energy efficiency retrofit.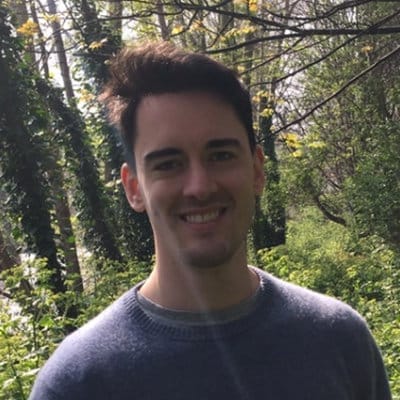 David Killilea
David is a medical student. He is passionate about local development, energy justice and worker self management.
Co-op:
David has been very instrumental is setting up Galway Energy Co-operative rules and structures and is also involved with education and outreach on and with other co-operatives in Europe.
Twinning:
David is a very active participant in the Germany/Ireland energy town twinning project team where Galway is currently twinned with Pfaffenhofen, Bavaria.
Hervé Boinnard
Hervé is an entrepreneur, a website builder and integrator, web designer and developer with his business Puma-IT.
He specialises in eCommerce Solutions, and Multilingual Websites with Joomla. Hervé has created a lot of bilingual websites, and some only with the Irish language. He maintains the Irish language pack for Joomla, and contributes as a volunteer to this project since 2009.
Passionate about Free/Libre Open Source Software and community, Hervé has also been involved in Environmental groups, Climate change actions, and joined the Galway Energy Co-op to make a better and sustainable impact on the mid and long-term.